Aana Soft
aanasoft.com
Customer Portal/Public Website for a startup IT Consulting company. Prime focus was to create this portal to provide necessary information to prospect customers and to demonstrate company's capabilities. First phase was completed and portal is live, Second phase is under development and it will provide Case Studies, Customer and Employee Login, Career portal and integration with Company's Intranet.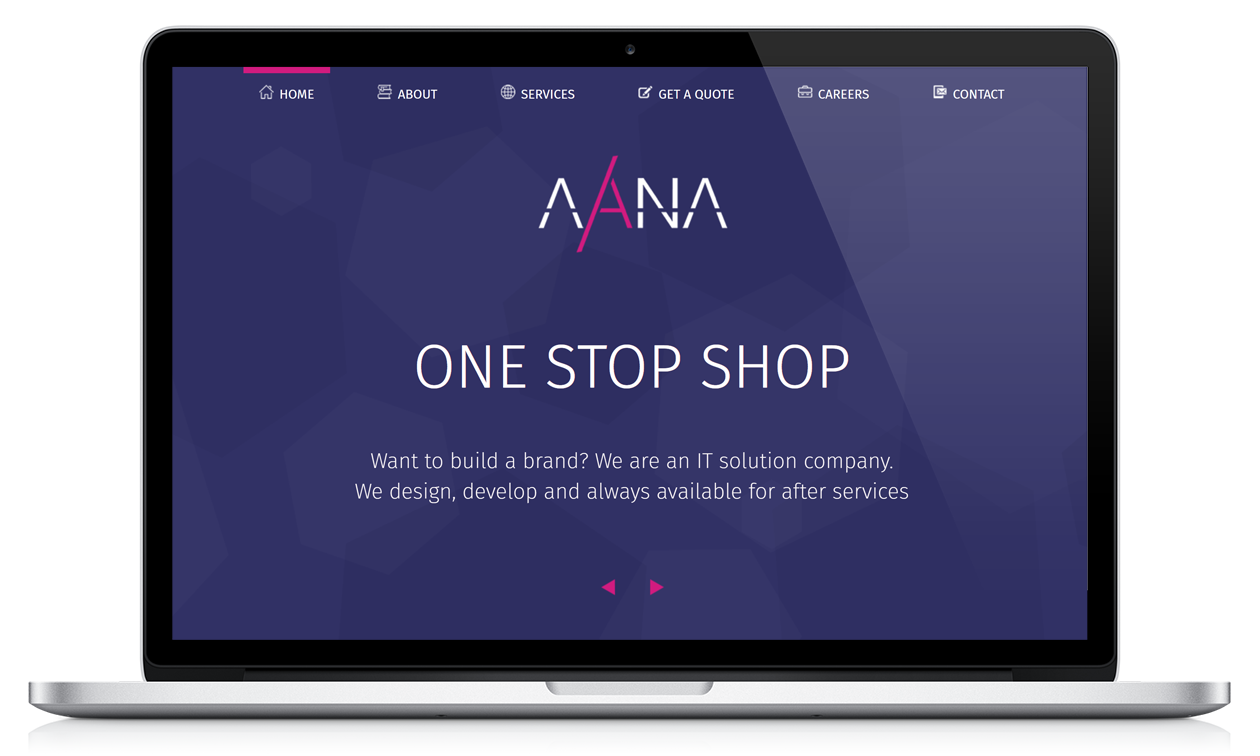 My Role
As UX Designer
I was responsible for creating, supporting and setting up standards for high quality user interface designs, mockups, prototypes and Style guides.
Acted as a UX Lead focused to drive innovation design solutions that support customer needs and business objectives.
Responsible for developing Usability Test cases, Perform the Validation and Feedback incorporation.
As UI Designer
I was responsible for Brand implementation, developing pixel perfect solutions, converting prototypes to real functional portal.
Used industry best practice and frameworks to make the portal accessible from different mobile and desktop devices.
Collaborated with development team to produce the deliverable on time.
As Graphic Designer
Designed and manufactured branding elements like logo, banner, buttons etc., which was also required to embed and consumed by Customer Portal.
Developed Style Guide and themes to define branding standards like color coding, fonts and other design standards.
Tools Used
Bootstrap | HTML/HTML5 | CSS/CSS3 | Javascript | Photoshop | Illustrator | Balasamiq | Visual Studio