Letmecelebrate.com
letmecelebrate.com
Website for a Event Planner to offer their services online. Prime objective to develop this site was to provide online venue booking for Marriage, Birthday party and other similar events, however the project expanded to add other related services like offering Cake, Flowers etc. This site provides search features for customer to select desired venue and can choose other services to book online.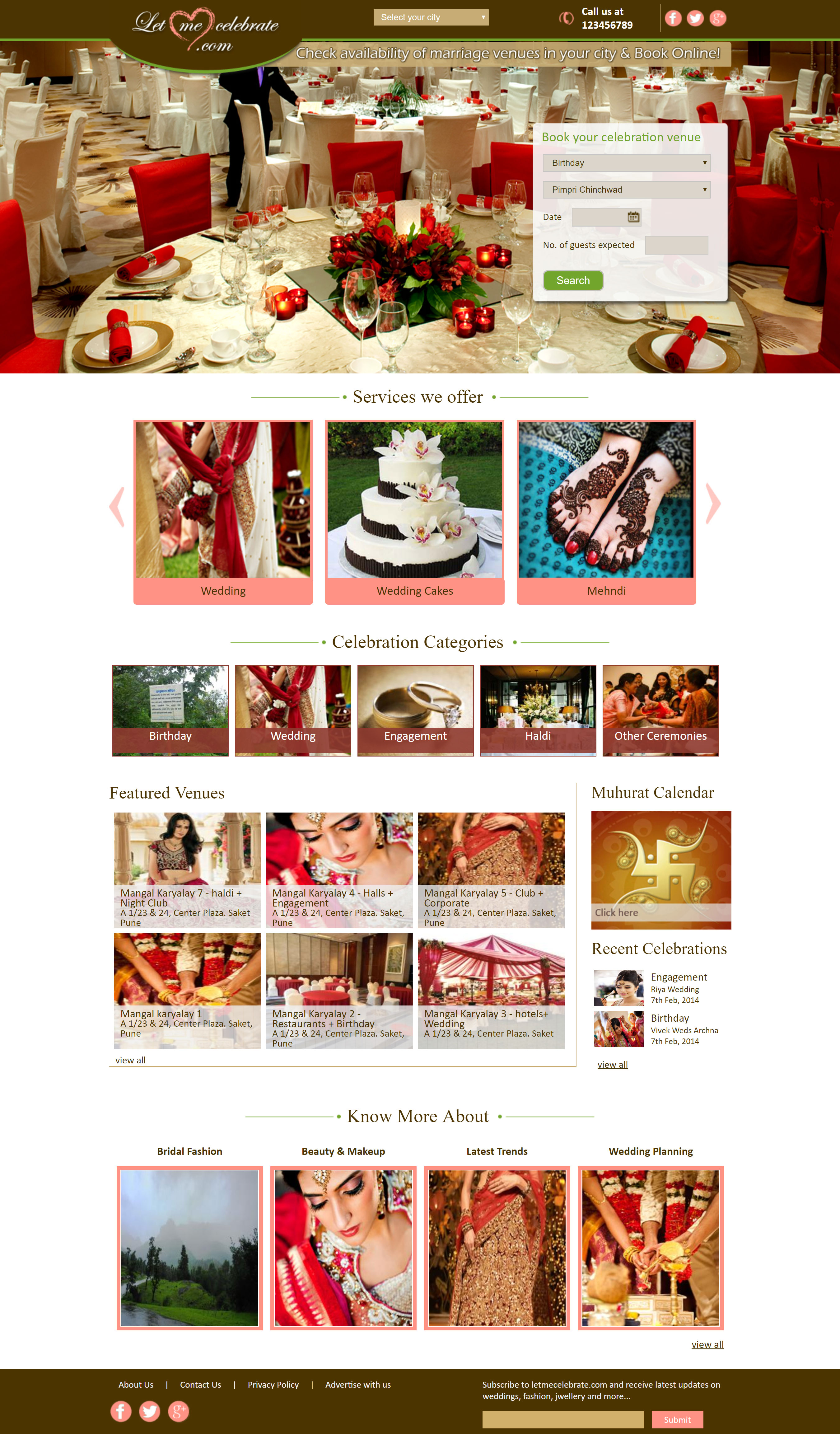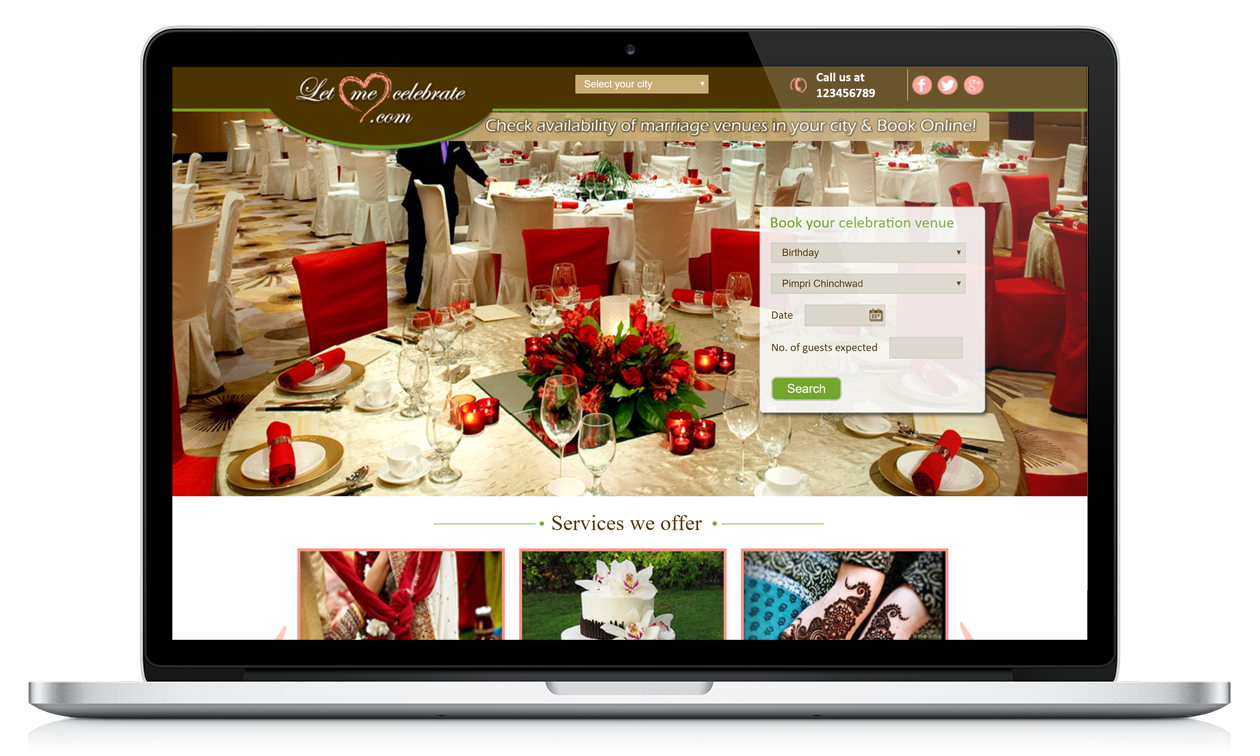 My Role
As UX Designer
I was responsible for detailed and rapid Wireframe, Mockup, Prototype development and documenting the front-end requirements.
Worked with client and stake holders to understand detailed requirements, design complete User Experience and map to client needs.
I was responsible for creating and developing Usability Test cases, performing the Validation and Feedback incorporation.
As UI Designer
I was responsible for developing pixel perfect solutions, converting prototypes to real functional application.
I was engaged in project at development stage with the development team for implementing CSS code structure.
Collaborated with development team to produce the deliverable on time.
As Graphic Designer
I was responsible for designing and manufacturing branding elements like logo, banner, buttons etc., which was also required to embed and consumed by Customer Portal.
Worked closely with different teams and providing ad-hoc design artifacts
Tools Used
HTML/HTML5 | CSS/CSS3 | Javascript | Photoshop | Illustrator | Balasamiq | Dreamweaver