NVXL Technology
nvxltech.com
Company website and customer Portal for a Tech Startup company. This informational website was developed as a public gateway to provide insight about the company and it's work. Also to provide necessary information to prospect customers and to demonstrate company's products. It also includes blog section/feature to publish some cool and innovative posts for it's users. This web site was hosted on Wordpress.com.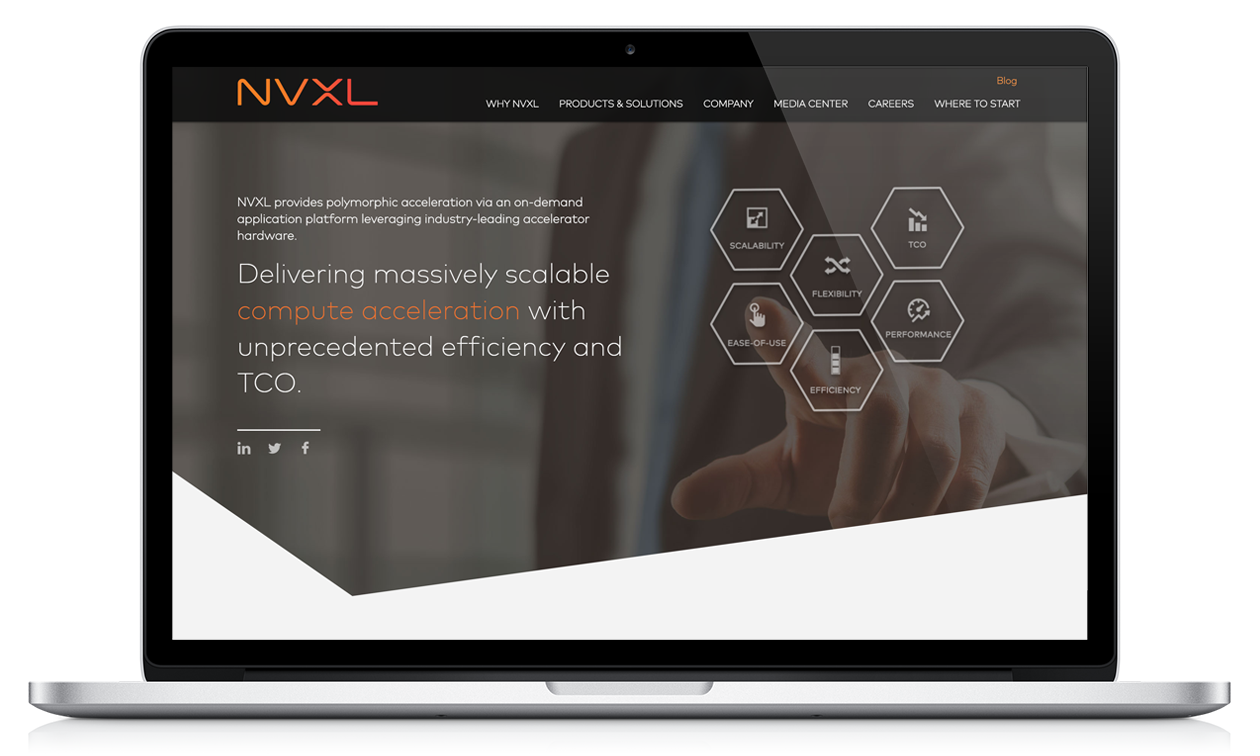 My Role
As UX Designer
I was responsible for creating, supporting and setting up standards for high quality user interface designs, mockups, prototypes, and Style guides.
Focused to drive innovation design solutions that support customer needs and business objectives
Responsible for developing usability test cases, perform the UI testing and validation
As UI Designer
I was responsible for Brand implementation, developing pixel perfect solutions, converting prototypes to real functional portal.
Develop dynamic interfaces using Responsive Frameworks, such as CSS3 and best practices to make the portal available across all kind of devices (i.e. Android, IPhone, IPad etc).
As Graphic Designer
Designed and manufactured branding elements like logo, banner, buttons etc., which was also required to embed and consumed by Customer Portal
Developed Style Guide and themes to define branding standards like color coding, fonts and other design standards.
Tools Used
Wordpress | HTML/HTML5 | CSS/CSS3 | Javascript | Sketch | Photoshop | Illustrator