SICS Telesystems
A Product/E-Commerce website for a company to sell their products (Camera, Wi-Fi Devices, Modem, Phone etc). It was an interesting work I did where I experienced e-commerce features for the first time. This website was enriched with features like Product catalogue, Shopping Cart, Payment Gateway, Customer Dashboard etc.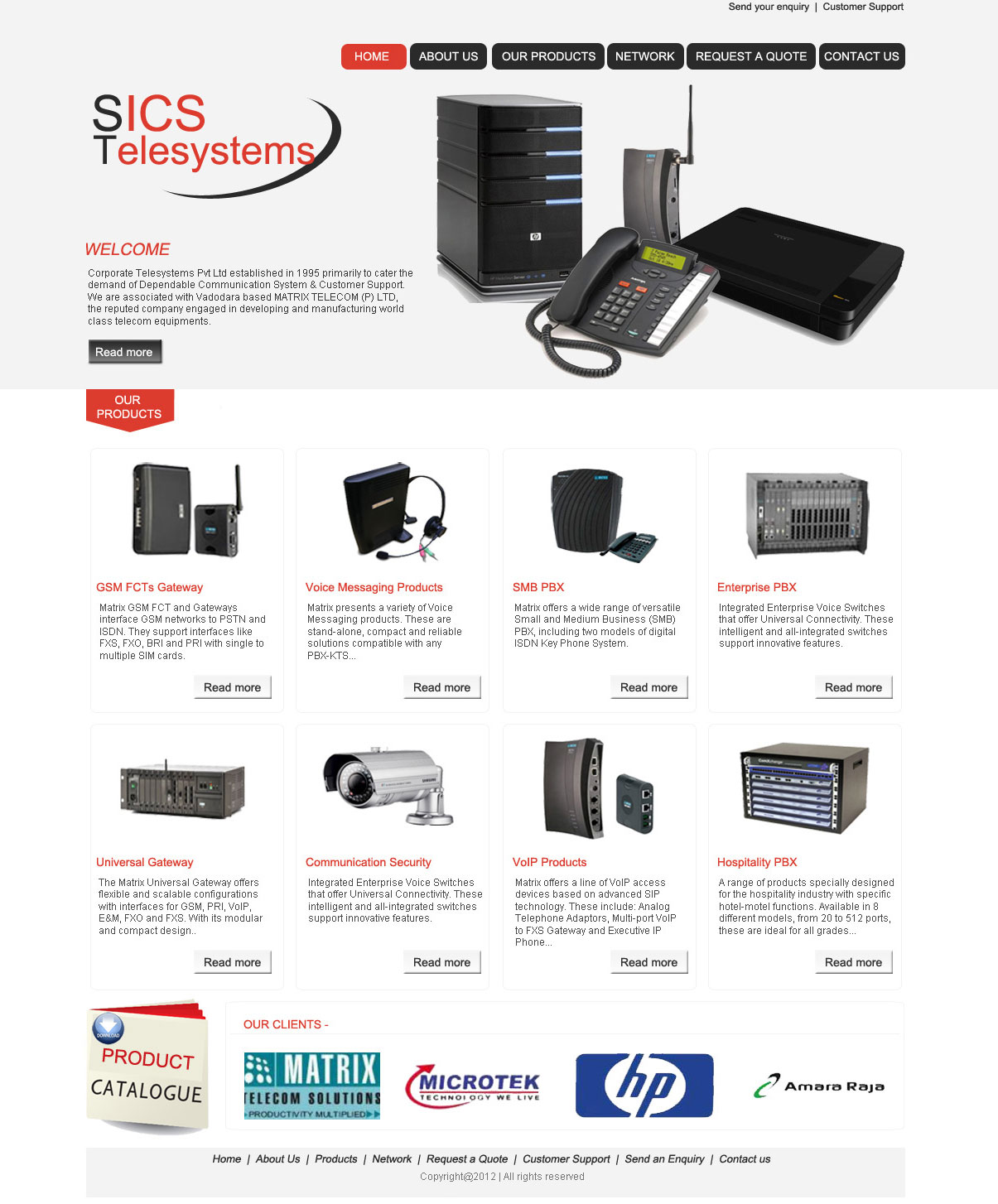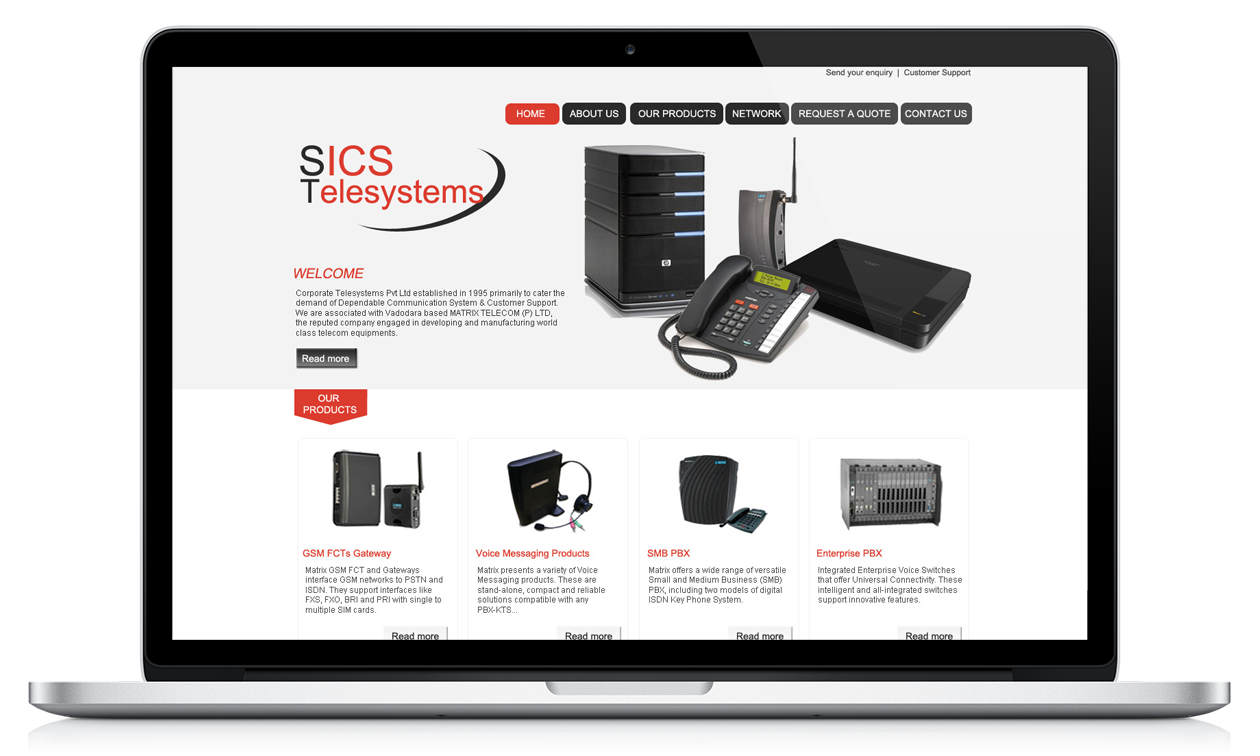 My Role
As UX Designer
I was responsible for developing Wireframe and Mockup, and for documenting the front-end requirements.
Worked with client and stake holders to understand detailed requirements, design complete User Experience and map to client needs.
Responsible to develop Usability Test cases, Perform the Validation and Feedback incorporation.
As UI Designer
I was responsible for developing pixel perfect solutions, converting prototypes to real functional application.
Used industry best practice and frameworks to make the website accessible from different browsers and devices.
Collaborated with development team to produce the deliverable on time.
As Graphic Designer
I was responsible for designing and manufacturing branding elements like logo, banner, buttons, themes etc., which was also required to embed and consumed by Customer Portal.
Developed Style Guide and themes to define branding standards like color coding, fonts and other design standards.
Tools Used
HTML | CSS | Javascript | Photoshop | Illustrator | Dreamweaver